News
28 Dec 2011
Ringside Thomas
We thought it would be a great opportunity to take Thomas out for a whirl as he and Kate both need experience ready for their debut season. Still not quite over christmas we lazily dragged "big Tom" from the field and put him on the box. We were over the moon when everything went smoothly and both Tom and Kate looked calm and happy. They later went on to do a lovely show and win the sec C/D's. We didn't stay for the championship as we were freezing by this point and already achieved what we wanted, experience.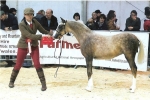 28 Dec 2011
Winter Fair
Thistledown Golden Zumba
We had the most fabulous day with Zumba at the Royal Welsh Winter Fair. She exceeded all our expectations and won the Section B Filly Foal class, where over 30 ponys were entered!
Ringside Gaymers
We took Gaymers to the Winter Fair on the second day where he was 4th Section D Colt Foal which was one of the strongest classes of the day. Needless to say we were over the moon with both results.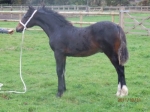 15 Dec 2011
Ringside Gaymers
Wishing Emma Garvey the best of luck with "windy". Can't wait to see him all grown up!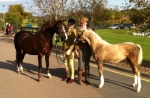 29 Nov 2011
Hartpury
Mynach Buccaneer was joined by his daughter Thistledown Golden Zumba at Hartpury.This was her first show with us and his last before returning home to Thistledown stud. He will be greatly missed but we are looking forward to hopefully a great future with Zumba!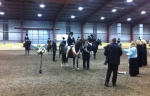 17 Sep 2011
Sunnybank HOYS warm up/ Camarthen Wpcs
Mynach Buccaneer
1st and Champion Mountain and Moorland at Sunnybank Pre Hoys warm up show.Later in the evening performance he was then awarded SUPREME of show! Beating off strong competition with most classes containing ponies that have qualified for this years Hoys!
There was over 20 ponies there that had qualified.

Dymock Kickstart
We had such a fantastic day on the saturday, not getting home until gone eleven,
we were not concentrating very much on changing the showing gear over for
Camarthen Wpcs the next day.Much to everyones amusement we took
(Kai) to the show to gain experience in the ridden classes, but with no tack and no shirt for Alex to wear!
The debate is still going on as to whos fault it was!
Thankfully this was compensated as he later went on to win the Inhand.

15 Sep 2011
Thistledown Golden Zumba
Zumba finally arrived today after months of waiting.Bought for Alexs 21st birthday, with the intention of showing her in-hand for a bit of fun until she will be old enough to ride. Zumba is a lovely addition to our stud as she is by Mynach Buccaneer who has had a fantastic season with us, qualifying him for many finals such as RIHS, Grand prix, our Ringside open and HOYS also winning a supreme championship! We have every faith she will carry on in his footsteps just as her full brother Thistledown the Governor continues to do so.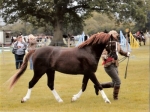 10 Sep 2011
Usk Show
Dymock Kickstart
won the Bronze medal at Usk show, on his first attempt this season! He was later 2nd in the Nps open ridden silver medal, in a class of eleven!
(We dont mind sending him in at the deep end, haha!)
28 Aug 2011
Pontardoulais Silver Medal show
Thistledown Goodness Gracious
1st overall Sec B Female at Pontardoulais silver medal show.
Later 2nd in the welsh open ridden, with Alex which was there first time partnered together,also being "Graces" 3rd show under saddle!
20 Aug 2011
Ringside Twysoges
"Twiggy" was brought in today for breaking. We hope to compete her next year in novice classes. She is full sister to Ringside Thomas, who has been very succesful in his first year under saddle,qualifying for the picton first time out and multi champion!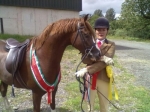 16 Jul 2011
Dymock Kickstart
Supreme at his first show under saddle!
12 Jul 2011
Nps area 25 summer show
Ringside Thomas
1st and reserve champ at Nps area 25. Qualified for the Picton on his first attempt,and second ever ridden show!
9 Jul 2011
Ringside Thomas
1st and Champion at his first show under saddle!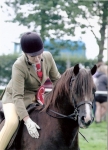 30 Jun 2011
Royal Norfolk show
Mynach Buccaneer
Qualified For Horse of the Year show at Royal Norfolk!!!!!!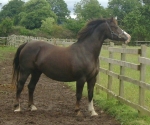 19 Jun 2011
Synod Lady Kate
We purchase Kate from Rivervalley Stud, our stud alreadyhas her full sister, Lady Lillian. Kate is Dam to Wyken Lady Jasmine, Romeo plus many more.
Fingers crossed shes as influential on our little stud.
17 Jun 2011
Three counties show
Congratulations to Georgie on Qualifying Hoys with Thistledown the Governor, our boy Bucaneers son!!
5 Jun 2011
Midland Counties show
Synod Red and Gold
2nd show 2011,1st and reserve champion to Llanarth Prince of Wales at Midland Counties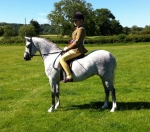 4 Jun 2011
Nps area 28
Thistledown Goodness Gracious
1st picton qualifier, first time in a ridden class!
30 May 2011
Wales elite show
Trevallion Sweet Suprise
First Wales Elite, First time out.
29 May 2011
Area 29 show
Mynach Buccaneer
1st Area 29,Qualified Nps Grand Prix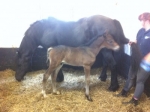 24 May 2011
Ringside foal
Gooseberry foaled a bay colt 2 back white socks and star by Danaway Scrumpy Jack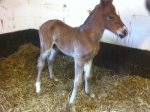 16 May 2011
Ringside Foal
Ringside foal. born this morning out of Glanvrynwy Rosalie by LLanarth Prince of Wales.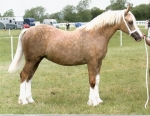 13 May 2011
Royal Windsor
Synod Red and Gold

Champion youngstock Royal Windsor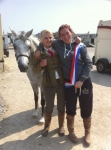 20 Apr 2011
Avon and Borders show
Thistledown Goodness Gracious
Supreme Champion Avon and Borders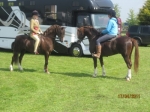 16 Apr 2011
Nps Spring Festival
Mynach Bucaneer Qualified for Our Ringside Championship at the Summer Champs, at Nps Spring Festival,
The next day he qualified for the Royal International at Stretcholt!
Synod Mr Vegas was 2nd in the picton qual on his first outing to a show 2011 (spring fest) .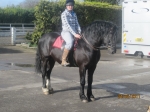 1 Feb 2011
Ringside Thomas
Ringside Thomas being broken for 2011 season!