News
The Second Foal
23 Apr 2016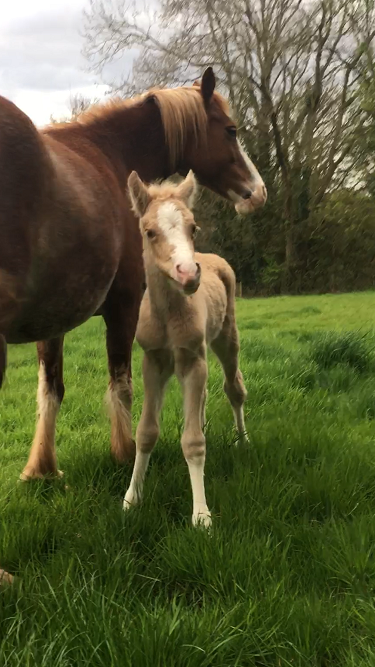 For the third year now, we have had a foal on Lampeter morning! This time, a gorgeous, palomino filly foal with four white socks and a blaze! Just what we ordered!

By the lovely Swannhill Golden Rocket out of the mare we bought from the Thorneyside Dispersal Sale, Gwernfythan Melody. We think this filly could be a bit special!

Pictures at a day old.